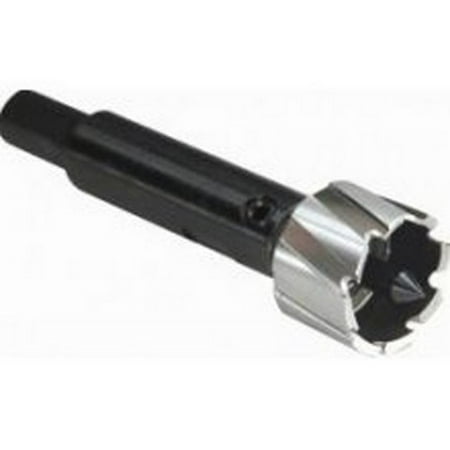 $35.14
$1.05 GIFT CARD DOLLARS
BUY NOW
Rotabroach Annular tools cut clean, burr-free, round holes fast, unlike twist drills that push or hole saws that tear thru materials. Because they're hollow, they cut around the edge of the hole, so less work is required and no deforming of material or jagged edges occur. Multiple cutting teeth are precision ground instead of stamped like hole saws, give long tool life.
Store: Wal-Mart.com USA, LLC | Show deals for Wal-Mart.com USA, LLC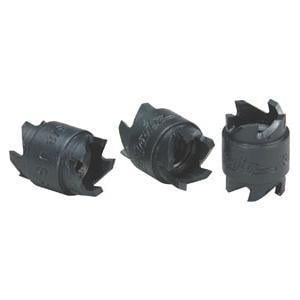 $18.3
$0.54 GIFT CARD DOLLARS
BUY NOW
Blair 13214 Double Ended Spotweld Replacement Cutters 3/8" - 3 Pack
Features: Blair's Double-End Spotweld Cutter with twice the tool life is the unique 3/8" diameter hardened and precision ground cutting tool that makes removing spot welded body panels fast and easy. Hollow design cuts around weld, thus hardness does not affect tool sharpness. An adjustable depth rod sets the tool so only the outer panel is cut thru, leaving the underlying panel undamaged. Double-End Cutters are packaged in sets of three. When one end end becomes dull, simply unscrew the cutter from the arbor, and reassemble with the new teeth exposed. With arbor, for use in any 1/4", 3/8", or 1/2" chuck hand held drill.
Store: Wal-Mart.com USA, LLC | Show deals for Wal-Mart.com USA, LLC