$89.99
$2.67 GIFT CARD DOLLARS
BUY NOW
Carhop by Spring Step is alluring and timeless. Made of naturally soft, light and breathable material this shoe is comfortable and long lasting. This shoe is shock absorbent, long lasting and can accommodate a custom orthotic.
Store: Bedford Fair | Show deals for Bedford Fair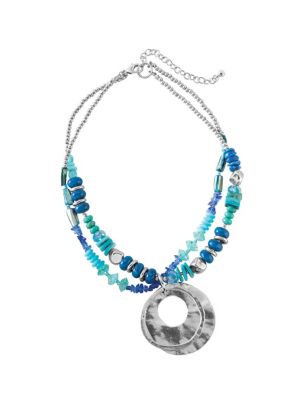 $36.99$12.97
$0.36 GIFT CARD DOLLARS
BUY NOW
Our double-strand melang of blue and silver beads, offset with a trio of hammered silvertone circles. 18" long with 2" extender.
Store: Bedford Fair | Show deals for Bedford Fair