$2069.0$1239.0
$37.17 GIFT CARD DOLLARS
BUY NOW
Pear Tanzanite Teardrop Pendant Necklace with Diamond in 14K White Gold
This classic solitaire pendant features a pear-shaped tanzanite secured in a prong setting. A glimmering round diamond sits atop the bluish-violet gemstone adding to the design's sparkle. Simple yet alluring, this tanzanite pendant in 14k white gold is crafted with a lustrous v-bale.
Store: Angara.com | Show deals for Angara.com


$1485.95
$44.55 GIFT CARD DOLLARS
BUY NOW
Julie Leah 1 CT Diamond 14K White Gold Bridal Set, IGL Certified
Present your loved one with this stunning engagement ring and wedding band bridal set. Featuring an elegant white gold band and natural diamonds, this ring will embody your deep and honest love. Finely crafted from 14K white gold, set with 21 various cut diamonds totaling .954 CT.
Store: ICE.com | Show deals for ICE.com


$1469.0
$44.07 GIFT CARD DOLLARS
BUY NOW
Half Eternity Five Stone Ruby and Diamond Wedding Ring In 14K Yellow Gold
Classic allure, our exquisitely crafted five-stone ruby and diamond ring make a standout choice for any jewelry collection. Mix and match with any outfit or gift-wrap for a special surprise, this 14k yellow gold ring is perfect to entice each way. The alternately set round rubies and diamonds create a scintillating effect and the designer shared prong setting adds a lovely side view to this gorgeous ruby anniversary band.
Store: Angara.com | Show deals for Angara.com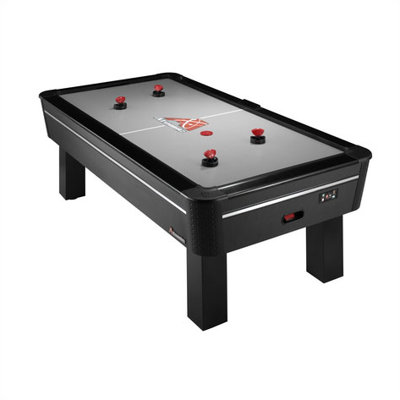 $1309.99
$39.27 GIFT CARD DOLLARS
BUY NOW
Gift the Atomic AH800 8' Air Hockey Table to your child and let him enjoy with his friends. It includes four arcade size heavy duty air hockey puckers. The hockey table has four custom grade Atomis striker and motorized inlaid LED scoreboard that fits.
Store: Wayfair | Show deals for Wayfair


$2599.0$1559.0
$46.77 GIFT CARD DOLLARS
BUY NOW
Round Blue Sapphire Halo Ring with Diamond Accent in 14K White Gold
Designed exquisitely, this round sapphire halo ring bespeaks feminine charm and elegance. The prong set beaming blue sapphire is nestled in a halo of sparkling diamonds. Adding to the glamour of this 14k white gold blue sapphire ring are the diamond accents pave set on the shoulders.
Store: Angara.com | Show deals for Angara.com


$1279.99
$38.37 GIFT CARD DOLLARS
BUY NOW
Honda EU2000iA Companion Portable Generator - CARB Compliant
Exclusive Honda inverter technology produces steady power to run electronics and appliances and to charge automotive-type batteries. Features fuel-efficient 4-stroke air-cooled overhead valve engine, recoil auto start and spark arrester/muffler. Power for microwave, refrigerators, hair dryer, small AC units, and much moreThis popular model can operate a wide variety of appliances, making it perfect for portable use at home, camping, on the jobsite, or much more. Super quiet - less noise than normal conversationSo quiet, your neighbors will thank you. The EU2000i operates at 53 to 59 dBA, which is less noise than a normal conversation. This makes it ideal for camping, supplemental RV power and any other activity that requires quiet operation. Lightweight and compactWeighing less than 47 pounds, the EU2000 is incredibly lightweight and portable, thanks to Honda's inverter technology. Fuel efficient - runs up to 9.6 hrs on 1.1 gal. of fuelThanks to our exclusive Eco-Throttle System, the EU2000i offers great fuel efficiency. Runs 4.0 to 9.6 hours on a single tank, depending on the load. This makes it great for overnight power. Advanced inverter technology - reliable power for computers and other sensitive equipmentHonda's inverter technology means stable, clean power in a smaller, lighter package. The precision of Honda's inverter technology ensures our inverter generators produce power that is as reliable as the power you get from your outlets at home. Double your power with parallel capabilityNeed more power? Add a second EU2000i for additional power. Two identical models can be paralleled with an optional cable or cord for up to 4000 watts of power. Protected by Oil Alert: Protects the generator by shutting the engine off when low oil is detected. USDA-qualified spark arrestor/mufflerCircuit protectedProtects the generator from being overloaded. Our Stores Service What We Sell! Camping world is an Authorized Honda Dealer. EU1 - EU2000i Set Up - Honda GeneratorswistiaEmbed = Wistia. embed("5kx30vp2zx");Portable power that's specially designed for linking two EU2000iA Companion generators together for 4000 watts of portable power. The Companion's built-in 30-amp receptacle makes it easy to connect to a standard EU2000i model with simple parallel cables for power to run rooftop RV air conditioners and more. Exclusive Honda inverter technology produces steady power to run electronics and appliances and to charge automotive-type batteries. Features fuel-efficient 4-stroke air-cooled overhead valve engine, recoil auto start and spark arrester/muffler. EU1- EU2000i Maintenance - Honda GeneratorswistiaEmbed = Wistia. embed("dqu58f177t");wistiaEmbed = Wistia. embed("4b495917c5");EU1- EU2000i Maintenance - Honda GeneratorswistiaEmbed = Wistia. embed("dqu58f177t");Welcome to the Honda Power Equipment video on how to unpack, and set up your new EU1000i, or EU2000i Honda generator. The EU1000i weighs approximately 29 pounds, and the EU2000i weighs approximately 46 pounds. Here is a list of items you will need to set up your new Honda generator. A clean gas can with fresh gasoline, a quart of SAE 10W-30 motor oil, a small funnel, some rags to wipe up any spills, and a flat tip screwdriver. Read the owner's manual to learn how to use your generator safely, and take full advantage of its features. Lift the generator out of the box, and place it on a level surface. Every Honda generator is started and tested before it leaves the factory. After testing, the gas and oil are drained prior to shipping. Finding a small amount of residual oil or gasoline is normal. Honda recommends using Honda genuine parts for all Honda products. Remove the maintenance cover and dipstick. Use a small funnel to add 10W-30 oil to bring the oil level to the upper limit of the oil filler neck. When the oil begins to run out of the filler neck, the oil level is correct. Reinstall the dipstick, wipe up any spilled oil, and reinstall the maintenance cover. Now you can remove the yellow warning tag on the starter grip. Warning, gasoline is very flammable and the fumes are explosive. You can be burned or seriously injured when refueling. Always refuel your generator in a well-ventilated area with the generator stopped, and away from any source of flames or sparks. Fill the fuel tank to the bottom of the red fuel gauge with fresh gasoline from a clean container. Do not overfill the fuel tank. Tighten the fuel cap until it clicks, and wipe up any spills before you start the generator. If you have an EU1000i, the fuel cap will not click when tightened. Do not use E85 or any fuel containing more than 10% ethanol. Before starting your generator, be aware that engines emit poisonous carbon monoxide, a colorless, odorless gas that you cannot see or smell. Carbon monoxide gas can rapidly build up to dangerous levels in enclosed or partly enclosed areas, and seriously injure or kill you. Whenever you run your generator, make sure it is located outside, far away from any doors or windows. To start the generator, turn the choke on, open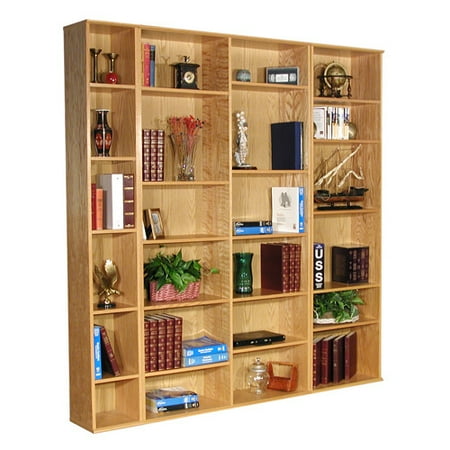 $1549.99
$46.47 GIFT CARD DOLLARS
BUY NOW
Rush Furniture Heirloom Standard Bookcase
RSH1133FeaturesHeirloom collectionPieces work in tandem or stand-aloneCustom arrange the perfect library or studySolid 3/4" and 1" thick oak panelsWith center upright for superior strength, designed to fit snugly next to one another for a built-in look, or separately where you need storageSecond shelves from bottom are fixed for stability, all others adjustable with solid steel shelf pinsProduct Type: StandardStyle (Old): ContemporaryColor: OakFrame Material: Manufactured WoodOrientation: VerticalBack Panel: ClosedCountry of Manufacture: United StatesShelf Material: WoodAdjustable Shelves: YesNumber of Shelves: 15 Generic Specifications6 Shelves3 Piece wall features nearly 49 square feet of shelf space! DimensionsOverall Height - Top to Bottom: 85.5"Overall Width - Side to Side: 83"Overall Depth - Front to Back: 12"Overall Product Weight: 265 lbs AssemblyAssembly Required: Yes
Store: Wal-Mart.com USA, LLC | Show deals for Wal-Mart.com USA, LLC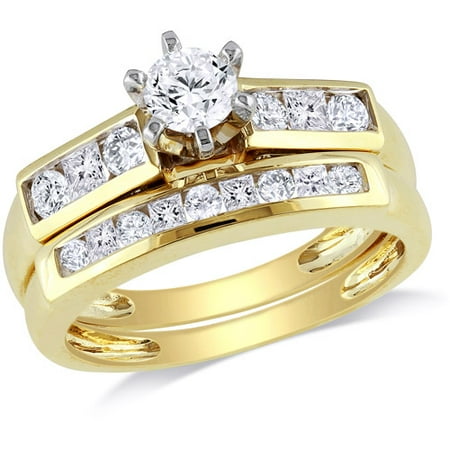 $1599.0
$47.97 GIFT CARD DOLLARS
BUY NOW
1 Carat T.W. Round and Princess-Cut Diamond Bridal Set in 14kt Yellow Gold
1 Carat T.W. Round and Princess-Cut Diamond Bridal Set in 14kt Yellow Gold: Bridal set is crafted in 14kt yellow gold 1 Carat total diamond weight Prong and channel type setting Diamond Color: G-H Diamond Clarity: I1
Store: Wal-Mart.com USA, LLC | Show deals for Wal-Mart.com USA, LLC